PEI Signet Rings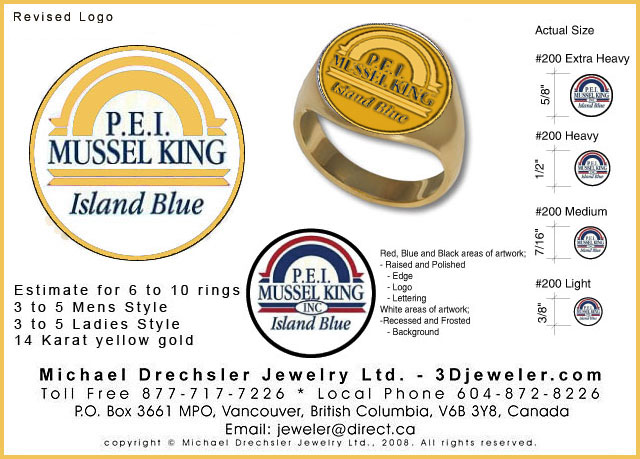 14 Karat yellow gold, mens and ladies signet rings with P.E.I Mussel King corporate logo.





Follow these steps to get a quote for your own signet ring.
Step 1. Mail or Email us an image of your crest, logo, artwork or initials as an attachment.
Step 2. Select a ring style from the chart below.
Step 3. Include your ring size, and preferences; 10 Karat, 14 Karat, or 18 Karat, Yellow or White gold.
Step 4. Fill out the Request/Order Form and we will prepare a quote for you.